Sponsored Links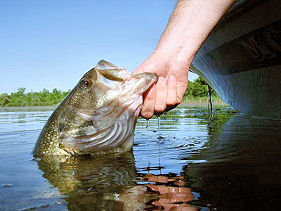 MichiganBassTournaments.com - your resource and portal for Michigan Bass Tournaments and part of the GreatLakesBass.com family of web sites covering the entire Great Lakes region and some of the world's best bass fishing.
Michigan Fishing Tournament Information System

As of 2016, all bass tournaments1 held in Michigan are required to register on the Michigan Department of Natural Resourse – Michigan Fishing Tournament Information System (MFTIS). Anyone can use the MFTIS to search for upcoming bass tournaments anywhere in Michigan. Search by Waterbody or County, and by date ranges up to 12 months (a rolling 12 months is always active on the MFTIS). Go to Michigan.gov/fishingtournaments

Michigan Fishing Tournament Information System intro page on Michigan.gov to find out more

MFTIS Application Home to start searching immediately

1 As of January 1, 2019, all walleye and muskellunge tournaments will also be required to register their events on the MFTIS
Popular Michigan Bass Tournament Circuits

Find Bass Clubs
Stay tuned as we develop this site into your complete source for all the great bass tournament information you need on your favorite waters like Lake Erie, Detroit River, Lake St Clair, St Clair River, Muskegon Lake, Kent Lake, Cadillac/Mitchell, Elk, Torch and Skegemog, Charlevoix, Burt and Mullett, the Grand River, Klinger Lake, Gull Lake, White Lake and the rest of Michigan's Great Lakes bass fisheries! Use the links here to find bass fishing tournament schedules, reports and detailed bass fishing information including the friendliest bass fishing forum on the Internet, where no question is a dumb question and everyone is welcome. And schedules and news for your favorite circuits from B.A.S.S., FLW Fishing, TBF, Top Bass, BBT, D & R Sports and all the other circuits and events you want to know about!
Try these links:
Great Lakes Bass Tournament Boards
GreatLakesBass.com Home
Bass Fishing Articles
Lake Erie / Detroit River Bass Fishing Reports
Lake St Clair / St Clair River Bass Fishing Reports
Tournament Fishing Pictures
Bass Fishing Tips
Resources
Conservation
Check out these links for more great fishing tips, resources and information,